This is what i bought last year. Suppose to make bebe D a CNY dress. ewwwww
But i didnt get the time (gooooottttt... buuuuuut... alasan..whatever) to sew them a.ka LAZINESS syndrome disoder. what????? Besides LSD i also have BUYING/COLLECTING syndrome disorder so there you go a twin for the first RED polka dot.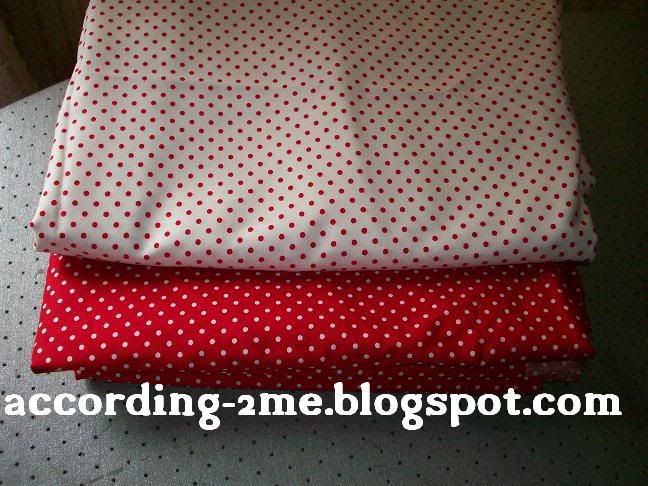 Any Dress for this coming CNY. ahhhhhhh both LSD and S/CSD is hard to fix/cure. Its an addiction especially S/CSD. So ya 3 more fabby for new year. The kimono cotton fabby and the vice versa small flower print cotton fabby both in daring red. .. or is it luxurious red. ... ermm how about yummy red..... ermm not yummy at all... ermmm sexy red ... burp. RED angpow. hahahahaha.